Buddleia
Buddleia grows quickly, and forms self-replacing thickets. Buddleia is extremely versatile, tolerating a wide range of (especially poor) soils, hot to cold, wet to moderately dry conditions, deep shade or open areas, damage, and wind.
Identifying
Buddleia is a deciduous multi-stemmed shrub up to 3 m tall. Stems are bluntly angled, clad in tufts of easily-removed soft woolly hairs. It has thin leaves which are usually hairless above, white or hairy grey underneath, and finely toothed. Flowers are dense, cone-shaped hanging clusters made up of many fragrant purple or white flowers with orange insides are produced from December to February.
Buddleia is one of the Dirty Dozen in New Zealand's War on Weeds .
Solving
Did you know
The latin namr for Buddleia is Buddleja davdii.
Kiwicare Garden Problem Solver TV Commercial
Kiwicare Garden Problem Solver television commercial. David Brittain Kiwicare Technical Support Manager talks about the Kiwicare garden problem solver.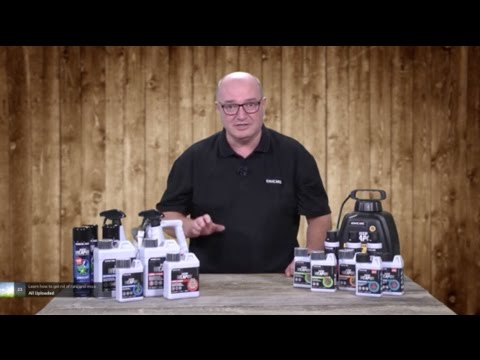 How to Use Weed Weapon Preventer to Stop Weeds Emerging
How to use Weed Weapon Preventer to keep weeds away for months amongst shrubs and trees and in pots.
Discuss