Chickweed
Chickweeds are fast growing annual weeds, usually light green, soft, low growing and trailing. Chickweed is very common in New Zealand gardens.
Identifying
Chickweeds are common fast growing annual weeds often found in vegetable patches and flowerbeds. Chickweeds are variable in appearance but are usually light green, soft, and low growing. The weed often has branched stems sprawling up to 40cm. Flowers are generally small, white and star shaped. Other common names for chickweeds are mouse-ear and chickenwort.
Solving
In Garden Beds
To control chickweed in garden beds, spot treat with Weed Weapon Extra Strength, Rapid Action or Organic Weedfree Rapid. Weed Weapon products are systemic and kills weeds down to the roots within 2-4 days and is an ideal product for use around established trees and shrubs. It is inactive in the soil so planting can be safely carried out soon after treatment.Organic Weedfree Rapid will burn down young weeds within hours and is certified organic by BioGro.
For best results apply spray in Spring and Autumn when weeds are growing. Control before flowering and seeding to prevent similar problems the following year.
In Lawns
Apply LawnPro Turfclean to control chickweed in lawns without harm to lawn grass.

In Paths and Driveways
For long term control on paths and driveways use Weed Weapon Long Term. This will kill a wide range of weeds and prevent regrowth for up to 12 months.
For best results apply spray in Spring and Autumn when weeds are growing.
Did you know
Common Chickweed is sometimes used as herbs and for herbal medicinal purposes.
Latin name: Stellaria media.
Warm and Cool Season Lawn Grasses
New Zealand has both warm and cool regions. Lawns are most commonly of cool season grasses but in warm regions, particularly coastal areas, warm season grasses can be used for lawns.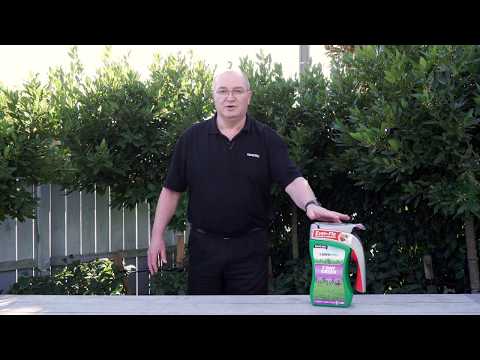 How to Use LawnPro 7 Day Green
How to fertilise, green and strengthen your lawn. Kiwicare LawnPro 7 Day Green with the ease-to-use Even-Flo spreader.
Discuss