Cleavers
Cleavers is a common annual weed found in gardens. The leaves, stems and fruit 'stick' to clothing.
Identifying
Cleavers is an annual weed that clings strongly to clothing as if it is sticky. The leaves, stems and fruits are actually covered with tiny hooks which help them "stick" to fibres.
It is a climbing and crawling weed with long weak stems. It uses the hooks to climb up over surrounding plants and structures such as fences. The fruits are spread by clinging to animals and then falling off far from the parent plants.
Solving
Did you know
Cleavers is a weed of the bedstraw family which incudes a very similar weed called sleder bedtraw with a smaller more slender stems.
Latin names: Cleavers - Galium aparine, Slender bedstraw - Galium divaricatum
What are Adjuvants and Should You Use Them?
Adjuvants are substances that can be added to sprays to improve the spray's performance. Those in agriculture, horticulture, nurseries and other commercial operators will be familiar with some adjuvants but should home gardeners also use such products?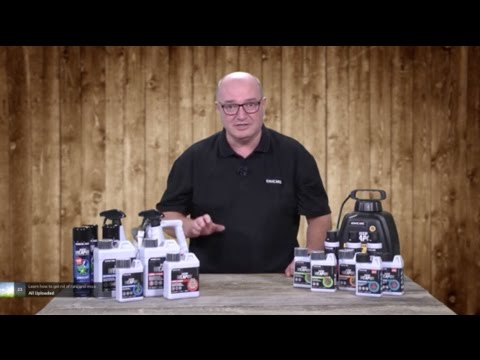 How to Use Weed Weapon Preventer to Stop Weeds Emerging
How to use Weed Weapon Preventer to keep weeds away for months amongst shrubs and trees and in pots.
Discuss