Climbing Weeds
There are a variety of weeds that will climb and scramble up trees, walls, fences and through the growth of other plants. They include, ivy, convolvulus and cleavers.
Identifying
Climbing weeds such as ivy, convolvulus and cleavers are weeds that will climb up vertical surfaces such as trees, shrubs, walls, fences and posts. They will also creep and spread along the ground and are therefore also creeping weeds. Climbing weeds can cover and strangle desirable plants in a garden and can damage walls, fences and posts.
Solving
Did you know
The climbing weeds climb by attaching themselves to the vertical surface. Ivy stick to trees, walls and fences by way of aerial roots that adhere to the surface. Convolvulus bindweeds twine themselves around objects like trees, branches, posts and other things. Cleavers have 'sticky' stems, leaves and seeds that help them cling to vertical objects.
What are Adjuvants and Should You Use Them?
Adjuvants are substances that can be added to sprays to improve the spray's performance. Those in agriculture, horticulture, nurseries and other commercial operators will be familiar with some adjuvants but should home gardeners also use such products?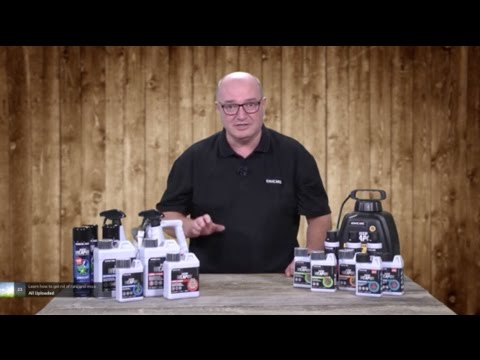 How to Use Weed Weapon Preventer to Stop Weeds Emerging
How to use Weed Weapon Preventer to keep weeds away for months amongst shrubs and trees and in pots.
Deals with Climbing Weeds
View all products
Discuss