Fathen
Fathen will grow up to 2 metres tall but is often found as a small seedling in garden flowerbeds. The leaves are pale green grey.
Identifying
Fathen is a common weed in gardens, roadsides, agriculture and waste areas. Fathen is toxic to both sheep and pigs due to its high levels of oxalic acid.
Solving
In garden beds
To control fathen seedlings in garden beds, spot treat with Weed Weapon Extra Strength, Weed Weapon Rapid Action or Organic Weedfree Rapid. Weed Weapon Extra Strength is systemic and kills weeds down to the roots within 2-4 days and is an ideal product for use around established trees and shrubs. It is inactive in the soil so planting can be safely carried out soon after treatment. Organic Weedfree Rapid will burn down young weeds within hours and is certified organic by BioGro.
To control larger mature fathen spray the whole plant with Weed Weapon Extra Strength concentrate with Dye & Stick. Or cut the fathen down and immediately treat the cut stumps with Invade Gel.
For best results apply spray in Spring and Autumn when weeds are growing. Control before flowering and seeding to prevent similar problems the following year.

In paths and driveways
For long term control on paths and driveways use Weed Weapon Long Term. This will kill a wide range of weeds and prevent regrowth for up to 12 months.
For best results apply spray in Spring and Autumn when weeds are growing.
Did you know
Similar, related weeds include Mexican tea and Clammy goosfoot.
Latin names: Fathen - Chenopodium album, Mexican tea - Chenopodium ambrosiodes, Clammy goosfoot - Chenopodium pumilio.
What are Adjuvants and Should You Use Them?
Adjuvants are substances that can be added to sprays to improve the spray's performance. Those in agriculture, horticulture, nurseries and other commercial operators will be familiar with some adjuvants but should home gardeners also use such products?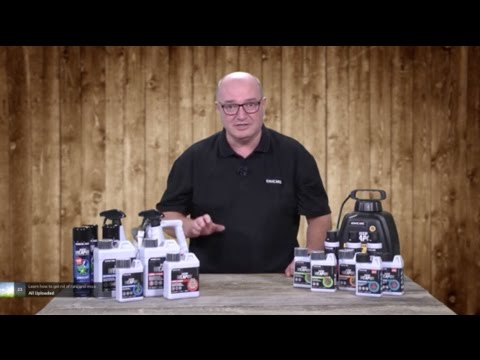 How to Use Weed Weapon Preventer to Stop Weeds Emerging
How to use Weed Weapon Preventer to keep weeds away for months amongst shrubs and trees and in pots.
Discuss