Fusarium
Fusarium is a fungal disease of lawns. It causes grass leaves to loose colour, brown and die. Fusarium patches are circular and can grow to 50cm in diameter.
Identifying
Fusarium patch usually appears in orange/brown circular spots up to 5 cm in diameter. These spots will quickly increase in size under favourable conditions for the disease. They are quite noticeable during periods of early morning dew. During long periods of damp weather a pink ring of mycelium can seen around the infected area of lawn or turf.
Snow mould is a form that is often found after snow thaw and can be identified by a pink tinge to the edge of the dead patch caused by red spores.
Warm and humid conditions in autumn encourages fusarium.
Solving
Fusarium damage can be controlled by the use of Thiram Fungus Control. Mix 7.5 g of product to a slurry with a small amount of water then dilute with 5 litres of water. Agitate thoroughly before and during spraying. Small areas can be treated with PLANThealth Rose Force.
Spray for control of red thread, mould , mildew , brown patch, smuts and other fungal diseases. Note: Fungal disease on lawns is exacerbated by stress caused by draught, poor drainage, low soil fertility, soil pH and excessively low cutting. So as well as treating with Thiram Fungus Control add fertiliser such as LawnPro Feed & Flourish, improve drainage if over wet, water if over dry, adjust soil pH to 6.5-7.0 and raise the cutting height of your lawn mower.
LawnPro Mossclear can also be used to control fusarium in lawns. It will kill the spores of the fungus and prevent spread. Use it after control has been achieved with PLANThealth Thiram Fungus Control .
Once cured apply LawnPro Smart Patch Mix to repair the affected patches of lawn.
Did you know
Fusarium disease is caused by a variety of fungi and infects more than just turf grasses. The turf grass species are Fusarium roseum and Fusarium tricinctum.
Tips
Do not apply high nitrogen fertilisers in autumn.
Application of potash can help strengthen grasses against disease.
Warm and Cool Season Lawn Grasses
New Zealand has both warm and cool regions. Lawns are most commonly of cool season grasses but in warm regions, particularly coastal areas, warm season grasses can be used for lawns.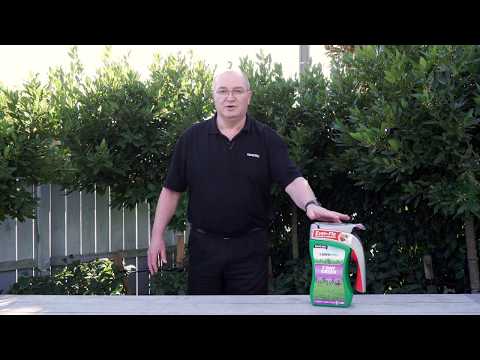 How to Use LawnPro 7 Day Green
How to fertilise, green and strengthen your lawn. Kiwicare LawnPro 7 Day Green with the ease-to-use Even-Flo spreader.
Discuss