Mallow
Mallows are common weeds of waste areas and untended gardens. They vary from small weeds of lawns to tall plants up to 2 metres.
Identifying
Mallows vary in form from creeping to tall and upright but almost all have 5-7 lobbed soft leaves with toothed edges. Their attractive flowers are veined pink or pink/white and bell shaped.
Solving
Did you know
Mallows are of the genus Malvaceae. This is derived from 'Malva' the greek for soft or soothing because a emollient can be produced from the seeds. There are several species of mallow weed in the family including tree mallow, small-flowered mallow, large-flowered mallow, Turk's cap, creeping mallow and paddy lucerne.
Latin names: Tree mallow - Malva dendromorpha, Small-flowered mallow - Malva parviflora, Large-flowered mallow - Malva sylvestris, Turk's cap - Malvaviscus arboreus, Creeping mallow -Modiola caroliniana, Paddy lucerne - Sida rhombifolia.
Weed Weapon in Winter – Be a Little More Patient
In cool winter months weeds grow more slowly and herbicides tend to take longer to take effect. Weed Weapon products are fast acting but you should be a little more patient in winter.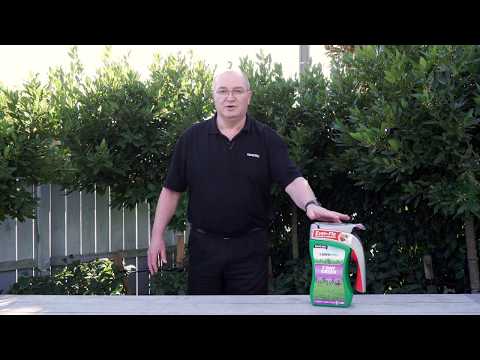 How to Use LawnPro 7 Day Green
How to fertilise, green and strengthen your lawn. Kiwicare LawnPro 7 Day Green with the ease-to-use Even-Flo spreader.
Discuss