Mallow
Mallows are common weeds of waste areas and untended gardens. They vary from small weeds of lawns to tall plants up to 2 metres.
Identifying
Mallows vary in form from creeping to tall and upright but almost all have 5-7 lobbed soft leaves with toothed edges. Their attractive flowers are veined pink or pink/white and bell shaped.
Solving
Did you know
Mallows are of the genus Malvaceae. This is derived from 'Malva' the greek for soft or soothing because a emollient can be produced from the seeds. There are several species of mallow weed in the family including tree mallow, small-flowered mallow, large-flowered mallow, Turk's cap, creeping mallow and paddy lucerne.
Latin names: Tree mallow - Malva dendromorpha, Small-flowered mallow - Malva parviflora, Large-flowered mallow - Malva sylvestris, Turk's cap - Malvaviscus arboreus, Creeping mallow -Modiola caroliniana, Paddy lucerne - Sida rhombifolia.
Warm and Cool Season Lawn Grasses
New Zealand has both warm and cool regions. Lawns are most commonly of cool season grasses but in warm regions, particularly coastal areas, warm season grasses can be used for lawns.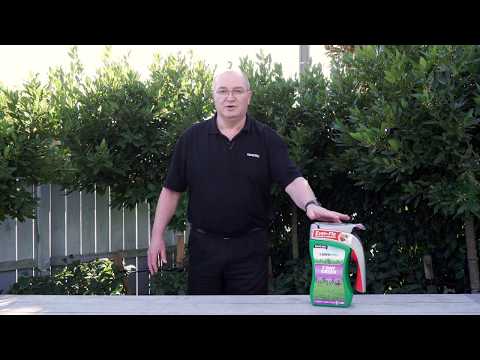 How to Use LawnPro 7 Day Green
How to fertilise, green and strengthen your lawn. Kiwicare LawnPro 7 Day Green with the ease-to-use Even-Flo spreader.
Discuss