Overwatering
Over-watering of plants can cause reduction of oxygen reaching plant roots. If this continues for too long it can be damaging or fatal to the plant.
Identifying
Overwatering plants can cause wilting and yellowing of plants. House plants are particularly susceptible to over-watering because they are often planted in sealed pots where water is held and will cover roots. If the roots of the plants are sitting in saturated soil for long periods they may suffer from lack of oxygen, consequently the roots are unable to take up water and nutrients, the plants yellow and wilt.
See also Wilting of Indoor Houseplants
Solving
House Plants
Ensure all plants have good drainage around them. House plants should be planted in pots with drainage holes and not in pots where water can rise to cover roots.
If your house plant is already showing symptoms, remove it to outside or to a sink and let all water drain from the pot for an hour or two. Prune away very yellowed leaves. Re-pot in a pot with good drainage holes and place on a pot saucer to prevent water damage to surfaces where plants are set.
See also Wilting of Indoor Houseplants
Garden Plants
Some plants such as willows are tolerant of being in saturated soil for long periods. In the garden check that only plants that are tolerant of poorly drained soils are planted in areas of clay soil or where water pools.
If you have affected plants you can either try and improve the drainage in the area or by replanting in a more suitable soil. When replanting dig the plant out taking the largest possible root system. Place on a hessian or other porous sheet, wrap and allow water to drain for 2 hours then plant in new better drained situation.
Drainage can be improved by spiking and aerating compacted clay soils, or adding and mixing in sand and compost mixture, and turning over thoroughly. This is difficult in areas that are already planted out as it may damage root systems. It is better done prior to planting or re-planting.
Tips
Preventing Winter Damage to Plants
In mild areas of New Zealand, tender plants can survive over winter outside with some protective coverings. But in cold or exposed areas even hardy plants may need some protection from the cold and wind.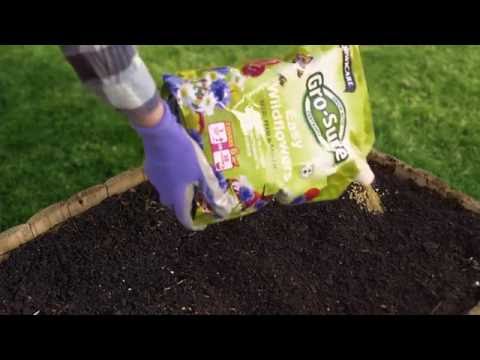 Kiwicare Gro-Sure Easy Flowers
Kiwicare Gro-Sure Easy Flowers TV commercial. Seed, feed and mulch. Be sure with Gro-Sure.
Deals with Overwatering
View all products
Discuss