Pampas Grass
Pampas grass is an introduced grass that readily becomes weedy.
Identifying
Pampas grass is a very large clumping grass with long feathery seed heads that looks similar to the native Toitoi. Dead leaf bases spiral like wood shavings. Erect, fluffy, white-pinkish seedheads are produced from summer to autumn which fade to a dirty cream as seed forms.
Solving
Cut and Swab
Cut back the plant leaving approximately 10-20 cm at the bottom close to the roots.
Imediately paint Weed Weapon Invade Gel on the cut surfaces surfaces of the leaves and onto the cut ends. It is systemic so it will kill down to the roots and is inactivated in the soil and will not affect neighbouring plants.
Death of pampas can take up to 14 days.
Spray
What are Adjuvants and Should You Use Them?
Adjuvants are substances that can be added to sprays to improve the spray's performance. Those in agriculture, horticulture, nurseries and other commercial operators will be familiar with some adjuvants but should home gardeners also use such products?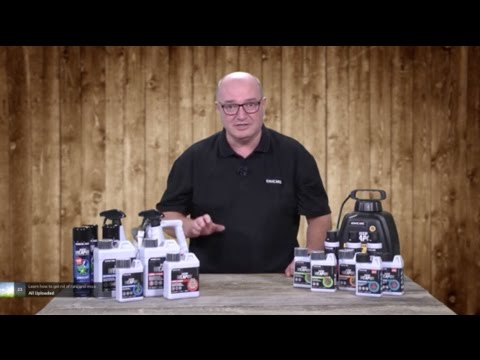 How to Use Weed Weapon Preventer to Stop Weeds Emerging
How to use Weed Weapon Preventer to keep weeds away for months amongst shrubs and trees and in pots.
Deals with Pampas Grass
View all products
Discuss