Rats & Mice
Rats and mice are usually regarded as pests only when they move indoors. However, they can also be a significant pest in the garden.
Identifying
Rats and mice will readily eat planted bulbs, seeds and seedlings in the garden. Many a vegetable patch has been devastated by the rodents digging up newly planted vegetables.
Compost heaps can be a souse of infestation. Rodents will be attracted to discarded food matter and may nest in the warm conditions found in the compost. It is important to never put cooked food in a compost heap as this will be very attractive to rats and mice.
Rats and mice produce many droppings each day and continually dribble urine, this can be a source of disease for gardeners. If you have grazes or cuts to your skin it is always advisable to wear protective gloves.
Solving
Did you know
The species of rodent (rats and mice) found in New Zealand are:
The brown rat, Norway Rat or water rat, scientific name - Rattus norvegicus
The roof rat, black rat or ship rat, scientific name - Rattus rattus
The Kiore, polynesian rat scientific name - Rattus exulans
The house mouse, scientific name - Mus musculus
Other signs of rodents include hearing noises from the roof void or walls. There may be other causes. Read this article for help in identifying the cause of such sounds .
Tips
Rodent Numbers of "Biblical Proportions".
As many of you will be aware there are more rats and mice causing problems in homes and buildings this year (2017). Rodent numbers are high all over New Zealand and DoC will be doing their bit in the forests to protect birds.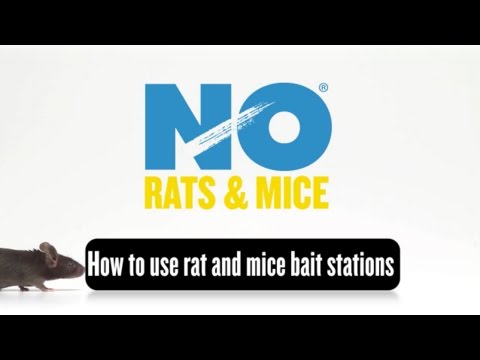 How to Use NO Rats and NO Mice Bait Stations
How to use the Kiwicare NO Rats and NO Mice pre-filled bait stations to safely control rodents around buildings.
Deals with Rats & Mice
View all products
Discuss