Snow Mould
Snow mould is a fungal disease of lawns. I causes grass leaves to loose colour and die. Snow mould patches are circular and may have a pink/red edge.
Identifying
Snow Mould/ Fusarium - Fungal disease of lawns causing circular dead patches. Snow mould is a form that is often found after snow thaw and can be identified by a pink tinge to the edge of the dead patch caused by red spores.
Warm and humid conditions in autumn encourages snow mould.
Solving
Snow mould (Fusarium) damage can be controlled by the use of Thiram Fungus Control. Mix 7.5 g of product to a slurry with a small amount of water then dilute with 5 litres of water. Agitate thoroughly before and during spraying.
Small areas can be treated with PLANThealth Rose Force.
Spray for control of red thread, mould, mildew, brown patch, smuts and other fungal diseases. Note: Fungal disease on lawns is exacerbated by stress caused by draught, poor drainage, low soil fertility, soil pH and excessively low cutting. So as well as treating with Spectrum add fertiliser such as LawnPro Feed & Flourish, and improve drainage if over wet, water if over dry, adjust soil pH to 6.5-7.0 and raise the cutting height of your lawn mower.
Did you know
There are two types of snow mold. Grey snow mold (caused by Typhula incarnata and Typhula ishikariensis) and pink snow mold (sometimes referred to as Fusarium and cased byMicrodochium nivale). Pink snow mold infects the crown of the plant and can cause more severe injury than gray snow mold which only infects the leaf tissue.
Tips
Warm and Cool Season Lawn Grasses
New Zealand has both warm and cool regions. Lawns are most commonly of cool season grasses but in warm regions, particularly coastal areas, warm season grasses can be used for lawns.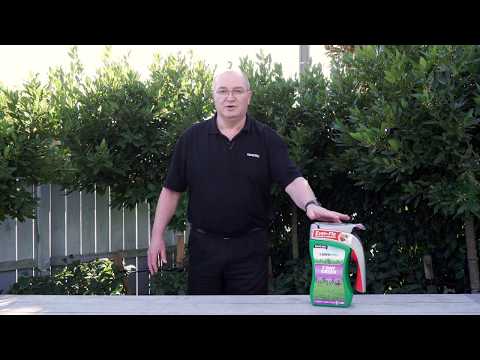 How to Use LawnPro 7 Day Green
How to fertilise, green and strengthen your lawn. Kiwicare LawnPro 7 Day Green with the ease-to-use Even-Flo spreader.
Discuss