Thiram Fungus Control
Controls a wide variety of fungal diseases.
Benefits
Protects plants from fungal diseases.
For use on fruit trees, vegetables, ornamentals and lawns.
Especially effective for black spot on apples.
Can be used for fungus prevention on bulbs.
Can be used as browsing animal repellent (see Tips).
Directions
Disease Control
Mix 1.5 g (approximately 1/3 teaspoon) per litre of clean water.
Spray foliage until run off occurs, making sure to spray leaves on both the upper and lower surfaces as complete coverage is required for effective control.
Apply every 7 to 10 days.
Can be used all year round but especially effective in winter when fungal spores are most numerous.
Lawns- Apply at rate of 1-2 litres per 10 m2.
Browsing Animal Deterrent
Mix 100 g per litre of clean water to make a milky liquid.
Apply by spraying or painting onto the trees or shrubs to be protected from browsing animals (rabbits, hares, possums).
Re-apply to new shoots.
See Tips for more info.
Active Ingredients
800 g/kg (80%) Thiram in the form of water dispersible granules.
Available Sizes
Concentrate: 100 g powder
Tips
You can also dip your bulbs and tubers in solution to prevent rotting.
Fungal disease in lawns such as red thread , brown patch and fairy rings
Rabbit Repel is now discontinued - Thiram Fungus Control can be used by mixing with water at a rate of 100 g per Litre and using as per the directions below.
Thiram protects seedling trees, roses and other plants from browsing rabbits, hares and possums. The product is sprayed on seedling plants and trees immediately after planting. New growth requires treatment as it emerges. A second application may be necessary to counteract excessive repellent weathering or to protect new spring growth.
Directions
Mix 100 g Thiram Fungus Control per 1 litre of clean water.
Application
Small Plants and Trees: 200/400mm high will require approximately 5-6 ml per each plant, which equates to 1 litre of spray for 150-200 plants.
Larger Plants and Trees: 1 meter plus high may require up to 20 ml per plant, or 1 litre of spray for approximately 50 plants. Use a fine sprayer to apply Thiram solution immediately after planting to all plant areas accessible to hares and rabbits.
Tips
Plantings should be checked regularly for browsing. A second application may be necessary to protect new spring growth
Warning
For use on seedlings, shrubs, and trees only. Do not apply Thiram to buildings or paintwork as staining may result.
Watch our video on how to mix and dilute spray concentrates.
Caution
Wash fruit and vegetables before eating. Do not spray edible crops within 7 days of harvest except strawberries and tomatoes which can be sprayed up to 3 days before.
For use on seedlings, shrubs, and trees only.
Do not apply Thiram to buildings or paintwork as staining may result.
Regulations
Registered Pursuant to the ACVM Act 1997 No P3056.
HSNO Approval code: HSR000738.
Mixing and Diluting DIY Spray Concentrates
Many Kiwicare DIY products for use in the home are concentrates or powders for mixing with water or other solvent before application. This article provides advice on how to dilute and make up sprays from concentrates.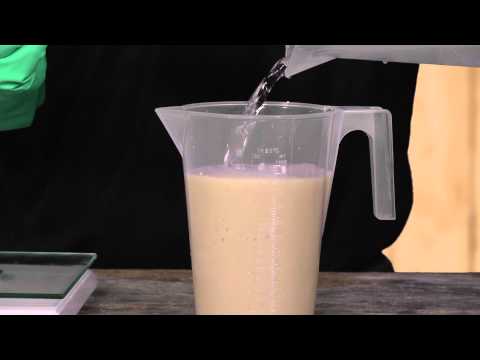 How to Mix and Dilute Powder Spray Concentrates
How to mix and dilute Kiwicare spray concentrates to get the best from your product, to reduce waste and to stay safe.
Thiram Fungus Control helps with these problems
View all problems
Discuss