Weed Weapon Rapid Action
Kills a broad range of stubborn weeds to the root, fast!
Benefits
Very fast acting. Guaranteed
Kills a broad range of weeds and grasses, to the root.
Biodegradable in soil.
Rainfast in 2 hours.
Safe for children and pets once dry.
Designed, tested and manufactured in NZ for NZ conditions.
Weed Weapon contains two active ingredients of different types. These actives, glyphosate and saflufenacil, work together in what is called a synergistic way; improving the efficacy of both when used together.
The use of two active ingredients also means that it will control weeds that might be resistant or tolerant of glyphosate alone, and it greatly reduces the risk of development of resistance in weeds.
Resistance to herbicides through overuse of the same single active ingredient is a concern for farmers, horticulturalists and gardeners. It is good practice to use products that combine actives of different types to prevent resistance developing.
Directions
Active Ingredients
7.2 g/L Glyphosate and 0.07 g/L Saflufenacil as a ready to use liquid.
Available Sizes
Ready to Use: 1 L, 2 L
Pump & Spray: 4 L
Tips
Apply this product as directed.
For fastest results, spray when weeds are actively growing and in temperatures above 10°c. See Weed Weapon in Winter - Be a Little More Patient.
Perennial weeds sometimes require an additional application.
Effects may take longer to show on some tough weeds or weeds in deep shade. In these cases a second application is recommended after 7 days.
Wait 5 days before planting in sprayed areas.
Do not mow or cultivate after treatment until weeds have died.
If a desirable plant is sprayed, immediately hose off with water.
On lawn weeds, use spot treatment as Weed Weapon Rapid Action will kill lawn grasses.
For long term control of weeds on paths, driveways and other non-cultivated areas use Weed Weapon Long Term .
Caution
Avoid contact with foliage, new bark or near roots of desirable plants. If a desirable plant is accidentally sprayed, rinse off with water.
Do not use around fruity vines, avocado trees or sensitive plants.
Regulations
HSNO Approval Code: HSR100722

Weed Weapon in Winter – Be a Little More Patient
In cool winter months weeds grow more slowly and herbicides tend to take longer to take effect. Weed Weapon products are fast acting but you should be a little more patient in winter.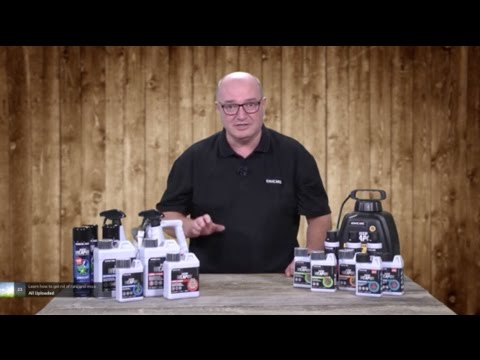 How to Use Weed Weapon Preventer to Stop Weeds Emerging
How to use Weed Weapon Preventer to keep weeds away for months amongst shrubs and trees and in pots.
Weed Weapon Rapid Action helps with these problems
View all problems
Discuss