Kiwicare's support of Predator Free 2050 includes supply of predator control products to the Devil's Eye project on the West Coast. Devil's Eye is a 121 hectare block of land situated close to Punakaiki, between Westport and Charleston. The property was purchased by Dr Anna Sandiford in 2021 as a restoration project and as an "investment for my children and New Zealand".
The land was used for open cast gold mining and then humped and hollowed for farming but is now left unused and ready for regeneration. The land is in 3 sections: The lower terrace was farmed and has some running water which is populated by eels and Kahikatea are coming through. The front area has tree ferns, Rimu and early colonisers. The upper terrace has a disused airstrip and mining pits which are water filled, contain eels, and are surrounded by regenerating bush.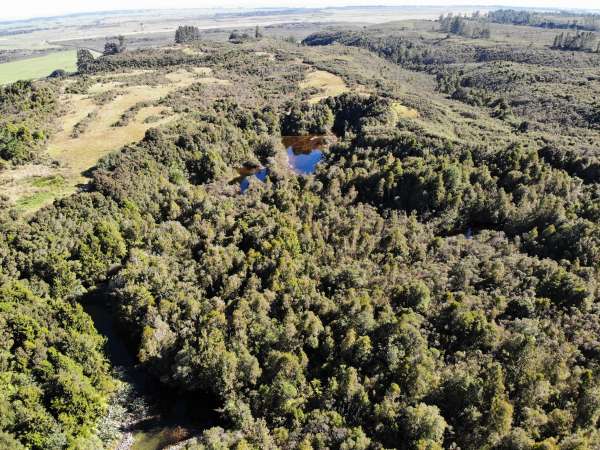 Anna is a forensic scientist and wants to monitor the flora, fauna, fish, water quality, chemical pollutants, sediment load and macro invertebrates on the land and in the waterways of the block.
As a private landowner Anna is not eligible for many grants for removal of predators and other pests so asked for help. Kiwicare was happy to step in with supply of traps, trap boxes and other predator control and pest control products.
Kiwicare supplied Anna with a first batch of 50 trap boxes and BT200 traps for rats and stoats just before ANZAC day 2022 and Anna installed them on her first trap lines over the weekend. After being checked only a couple of times 10 rats and a stoat have been caught. A second batch of traps and boxes is going out soon.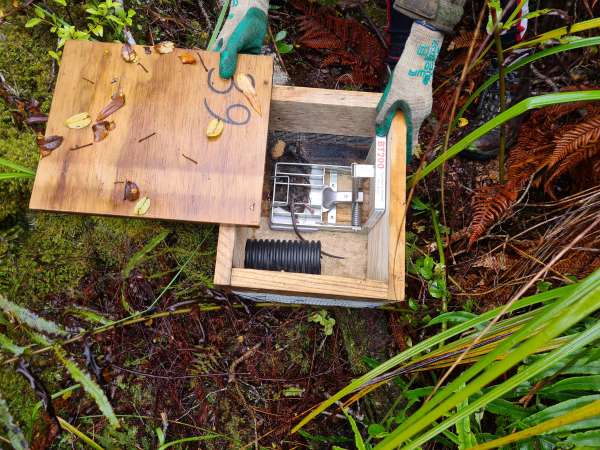 One issue that was noticed on first checking the traps and boxes, was that in some, bait had all been eaten without the traps being set off. This is likely due to the bait being consumed by mice who are not heavy enough to set off the BT200. We have advised the installation of mouse traps in the box beyond the BT200. Caught mice will then act as an additional lure for rats and mustelids (stoats and weasels).
In a following series of blog post we will follow Anna's progress to restoring Devil's Eye to a natural habitat full of native bush, birds and other flora and fauna.
Listen to Anna on Radio NZ - https://www.rnz.co.nz/audio/player?audio_id=2018834102