Help save our native birds by ridding your backyard of rodent predators
Every night in New Zealand approximately 68,000 native birds are killed by introduced predators which have resulted in Aotearoa having the highest rate of threatened indigenous species in the world.
Fortunately, we can all do something about it, and Kiwicare's Predator-Free Kit is the perfect place to start. Eradicating these predators will allow our native flora and fauna to flourish, and repair the damage to our ecosystem that they cause.
A Predator Free NZ starts in your backyard. With this Predator-Free Kit, you're making your backyard safe for wildlife and helping to keep the birdsong going strong.
Kiwicare is donating 10% of profits from the Predator-Free Kit to Predator Free NZ to help keep nationwide projects running and allow the education of the importance of a Predator Free 2050 mission to be heard. Find out more about the Predator-Free initiative and how you can help.
Here's what you'll find in your Kiwicare Predator-Free Kit:
Predator-Free Discovery Kit 3 Pack
Victor Modified Rat Trap
NO Rats & Mice Eliminator Bait Blocks 100g
McGregor's Wildflower Bee Attracting Mix
Pegs to Secure Trapping Tunnel
Trap Tunnel
Find out everything you need to know about using your Predator-Free Kit here.
Purchase now from...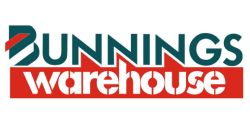 Click below for more information...
Predator-Free Kit